Sensations English lessons are flexible resources suitable for many different teaching situations. Our high-quality videos and articles from around the world cover 33 interesting topics.
Each lesson is graded at 5 different levels of English. You can easily choose lessons to suit a student's interests and their language level.
The graded, interactive activities practise and develop students' listening, reading, speaking and writing skills.
With so much prepared for you, you can focus your planning time on your students' individual needs.
An affordable option for an individual teacher with 1 to 30 students.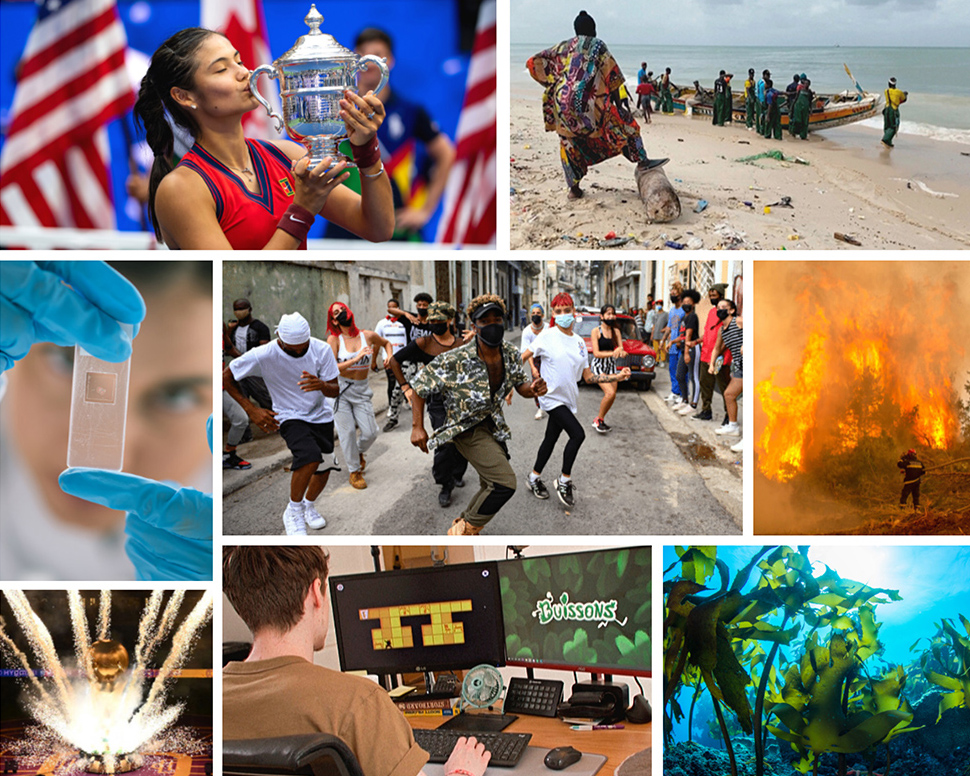 Set digital tasks for classes and individual students
Monitor student and class progress on activities
Track each student's development in their gradebook
Send students personalised/individual feedback on activities
Find and review their lesson tasks
Check progress and feedback in their gradebook
Receive digital notifications of new tasks and feedback
Set their level for self-study
Use lesson plans to help you teach with confidence
Get technical help with how to videos and PDF guides
Download ready-to-use slides for use with students
Watch our teacher CPD webinars to improve your teaching
Teach face-to-face, online or in hybrid classes
Access reliable, high-quality, graded and authentic resources
Trust content written and designed by ELT specialists
Rely on the experts in video and digital learning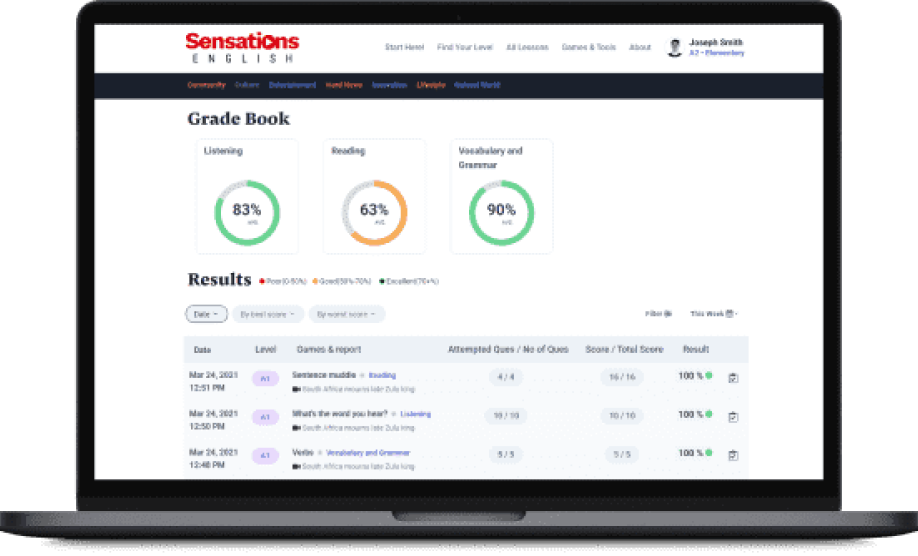 Sensation English Gradebook
Reliability/Trust/Quality
Written and designed by ELT Specialists
Experts in video and digital learning
Freelance Teacher Pricing
For further information on our prices for Freelance Teachers please email: [email protected]
Take your teaching digital today